Email Campaign Services And Software Tools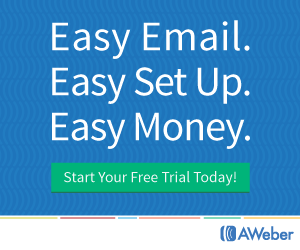 One of the first things you want your email campaign services and software tools to do for you is have the autoresponder capability built in your back office. The autoresponder sequence is a series of pre-scripted messages delivered to your audience over the period of a week or month. Those series are meant to keep in touch and build rapport by building value with your audience.
Ex: Have your welcome message sent on day 0. Your second message could be a tip about what you do sent on day 2. Your third message could be another tip sent on day 5. As soon as someone enters their e-mail address, they would fall under that series; which leads to my second thing.
Other things to look for: Opt-in pages, unsubscribe requests, simplicity and easy editor that has a WYSIWYG (what you see is what you get). No need to be learning HTML.  With a simple click of a button you can customize text, color, fonts, etc. just like a word editor.
There are many other factors that you can look at when looking into email services but to save you the time, here are a few of my personal favorite companies. Aweber is by all means one the best of the best in my opinion. It's been an industry leader for a very long time and I've seen them grow since 1998. They are very honorable, have excellent training, services and I personally recommend them to all my friends who needs to build their list.
Get Response is another one up there; they also have awesome training and have been around for a long time also. Both Aweber and Get Response are integrated in many shopping cart solutions.
If you are into network marketing, multi level marketing, then my recommendations goes to MLSP. Not only to they offer the autoresponder for their members but they also come up with 30 pre-written message sequences which makes it a simple push button solution to build relationship with your leads.
—–> Try Email Marketing Click Here <—–
View the written version of this video post here.